Enjoy an evening focused on nature, zen, and meditation.
Join Josho Pat Phelan to explore "Practicing Zen, Caring for the Environment."
Josho Pat Phelan Sensei is a recognized teacher of Zen Buddhism. Hear teachings from her life, practice and tradition. Our evening together will also include time for questions and answers, reflections from participants, a guided conversation on nature connection, and an introductory meditation session where we practice simple sitting meditation suitable for beginners.
All are welcome!
Featuring:
- Practising Zen, Caring for the Environment: a talk by Josho Pat Phelan
-Questions and Answers session
- Introduction to Zen Sitting Meditation with Zenki Kathleen Batson
- A 20-minute sitting meditation
- Foundations of Deep Nature Connection with Sarah Haggerty
- Community reflections - a collective conversation about meditation, nature and zen
DETAILS
Date
April 27, 2018
Times
Friday 7-9pm
Location
Eco-Institute Community Barn Loft or Lakeside Gazebo
Cost
Suggested donation $15-20
The Chapel Hill Zen Center, in the Spring of 1991, asked the Abbots of the S.F. Zen Center to send Taitaku Josho Patricia Phelan to lead the group. Pat was ordained in 1977 by the former Abbot of the San Francisco Zen Center, Zentatsu Richard Baker, who was Suzuki Roshi's successor. She has also studied with two of Suzuki Roshi's other disciples, Sojun Mel Weitsman and Tenshin Reb Anderson.
Pat began sitting zazen in Oregon in 1969. She moved to San Francisco in 1971 and spent several years at Tassajara Zen Mountain Center.
Prior to her arrival in Chapel Hill in August, 1991, she was a Practice Leader and Director of Zen Center's residence facility in San Francisco.
In the Fall of 1995, she returned to Tassajara and completed her training by receiving Dharma Transmission from Abbot Sojun Weitsman. In October, 2000, Josho Sensei was officially installed as Abbess of the Chapel Hill Zen Center. In December, 2008, Josho Sensei traveled to Japan to participate in Zuise ceremonies at Eihei-ji and Soji-ji temples. She is married and has a daughter.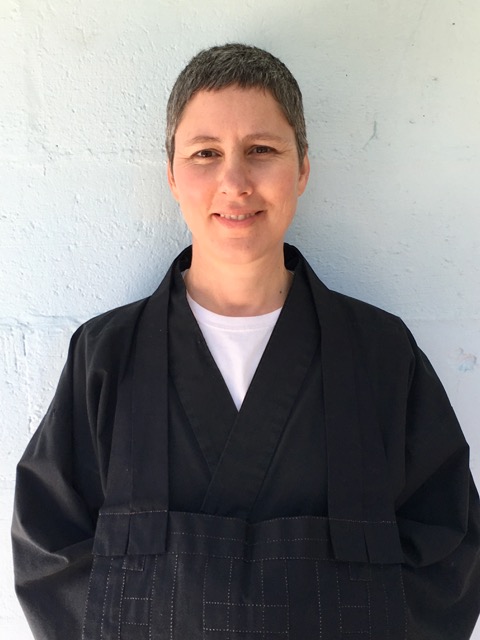 Reverend Zenki Kathleen Batson
Reverend Zenki Kathleen Batson is a Zen Buddhist priest who practices at the Chapel Hill Zen Center where she is the Ino, or head of the meditation hall, and serves as the Abbess's Assistant. She also gives zazen meditation instruction, instruction in the formal meal form used during meditation retreats, and leads group visits at the center. Zenki has been studying with her teacher Josho Pat Phelan for 17 years. She first tried meditating in sixth grade after reading Shunryu Suzuki's book, Zen Mind, Beginner's Mind and began developing a consistent meditation practice in her early 20's. Zenki is also a Montessori Toddler teacher and has been working with children of a variety of ages for over 20 years. She is currently working towards her North Carolina Environmental Educators Certification. Zenki's strong connection to nature began in the Japanese garden her father created in the backyard of her childhood home. She experiences time spent in nature as a renewing refuge, a guiding element in decision making, and a critical aspect of her spiritual life.