Sacred Wild SERIES
INTO THE WISDOM OF NATURE
Created in partnership with Natural Mystery School
If you would like to get closer to nature but you are not sure where to start, or if you already feel close to nature but want to bring it to the soul level, this program is for you.

Do you long to connect with nature in a way that inspires mindfulness, strengthens your intuition and encourages well being in your daily life? This is a journey deep into wilderness, spirit, and self-discovery.
For one weekend each season, we offer a path of earth ritual and deep nature connection that will allow you to participate with natural rhythms, discover the lessons of the season and get closer to the natural world.
Four weekends per year, we will focus on using the qualities of the season to nourish the deeper, sacred context of our lives. We will share core routines of nature connection which you can use in daily life. We will also go beyond these routines to explore the nominal experience of being in touch with nature itself. We blend scientific principles of nature observation with practices of ancestral wisdom and time spent in heartfelt community.
Our weekends include meditations, sit spots, honoring of the seasons and spirits of place, and connecting with the flora and fauna of our Piedmont landscape. Experience silence of mind, gratitude, awareness, and finding personal allies in wild places. Explore your connection with intuitive wisdom and earth ritual.

Each weekend session will be followed by home practices that you can use to deepen your own knowledge of nature and your personal journey into the sacred wild.
Sign up for one or all weekends
Fall
Dates
TBA

This weekend we focus on turning inward, harvesting the lessons from the year, developing plant and/or animal allies, plant meditations, gratitude practices, sensory awareness, and other core routines of nature connection. We will also explore an earth honoring ritual.
Winter
Dates
TBA

This weekend is dedicated to dreamwork, ancestor honoring and connection, acceptance and letting go, sacred fire, endurance, evergreen trees and ritual ways to cultivate vitality through wintertime. This program will take place in our newly built heated indoor classroom. We will conduct indoor meditations, group conversations and creative ceremony. We will also do walks on the land as weather allows and and evening fire.
Spring
Dates
TBA

This weekend will focus on intention, welcoming new life, exploring personal destiny and identity, celebrating abundance and cultivating hope for the future generations. We also explore birds and bird language, and the sacredness of wind, song and music
Summer
Dates
TBA

This weekend includes thriving in times of chaos, tending sacred objects and altars as well as nourishing our unique personal strengths. We will also focus on going further with animal and plant allies. This program will take place in our newly built air conditioned indoor classroom, where we will conduct indoor meditations, group conversations and collaborative ceremony. We will also do walks on the land as weather allows and do a field trip to a local river for a water blessing.
DETAILS
Times
Friday Night: 7-9 PM
Saturday: 10 AM - 5 PM
Sunday: 10 AM- 4 PM
Location
Eco-Institute's Community Barn & Lakeside Gazebo
Cost
$220
Meals
Includes fresh, wholesome lunch on Saturday, and lunch on Sunday
Accommodations
Overnight camping or yome stays available (with showers) - $20 fee covers Friday & Saturday nights
Day guests and overnight guests are both welcome.
Join us for the day and go home at night or stay with us for the weekend.
Please let us know that you are interested in this program by joining the interest list below.
DETAILS COMING SOON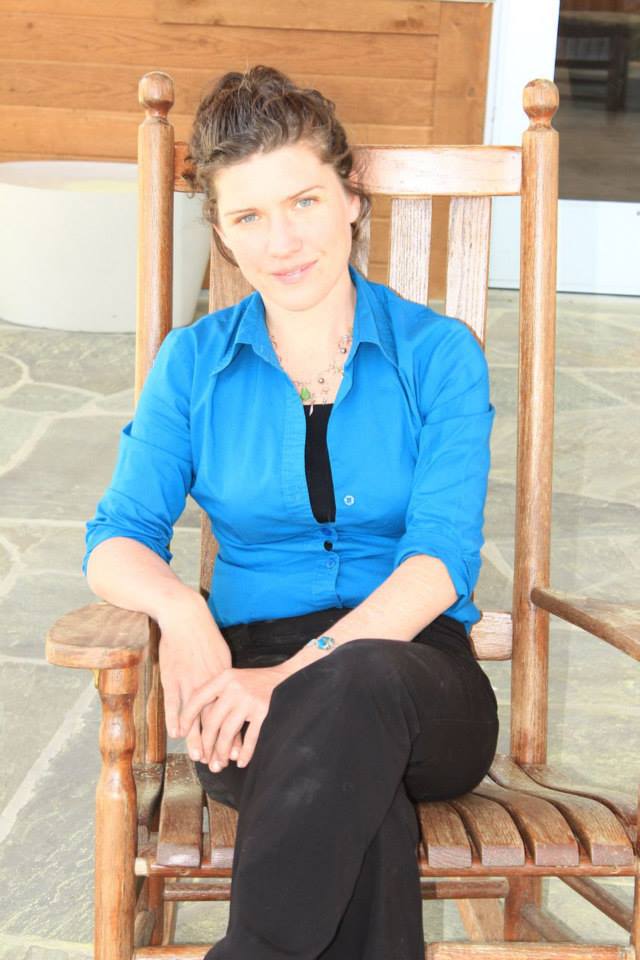 Sarah Haggerty helps people get in touch with what really matters. In an increasingly fragmented world, we need to connect with the deeper aspects of life – more now than ever. Sarah has developed her approach over the past 20 years, and has supported thousands of people on the path of deep nature connection and personal growth. Through this work, she has helped remove the grief of disconnection, awaken attributes of leadership, nourish dreams and bring a sense of meaning back into daily life. She was the 2012 winner of the North Carolina Environmental Educators of the Year award. Sarah is the Program Director at the Eco-Institute and she is the Founder and Director of Natural Mystery School.