The Eco-Institute's Farm to Table Dinners
Save your place at the table!
The Eco-Institute is offering a culinary adventure through the seasons
with multi-course menus highlighting Farmer Dave's homegrown heirlooms and wild-foraged edibles.
Each month, our chefs will feature the best of what nature has to offer from the farm, fields, and forests.
Sign up for a single dinner or the full series.
Our featured chefs and garden team collaborate throughout each month to present a single spectacular evening
of local cuisine and community spirit. Each month, we will offer an unforgettable gourmet cuisine that includes
a one-time-only menu to celebrate the flavors of the season.
Come enjoy the stories of the food, deep connection with the land, and the company of your community local-food lovers!
DETAILS
DATES
2019 DATES TBA
TIMES
Please arrive between 6:30 and 7pm
6:30pm: Arrival, meet and greet, explore the farm
7:00: Seating for dinner
8:30: Dinner service ends
Location
Eco-Institute Community Barn
Cost
Discount Rate - $65
Regular Rate - $75
Generosity Rate - $85
IF INTERESTED IN ATTENDING THE 2019 SERIES OF The Eco-Institute's Farm to Table Dinners,
PLEASE LET US KNOW BY SIGNING THE INTEREST LIST BELOW
AND WE'LL LET YOU KNOW WHEN REGISTRATION STARTS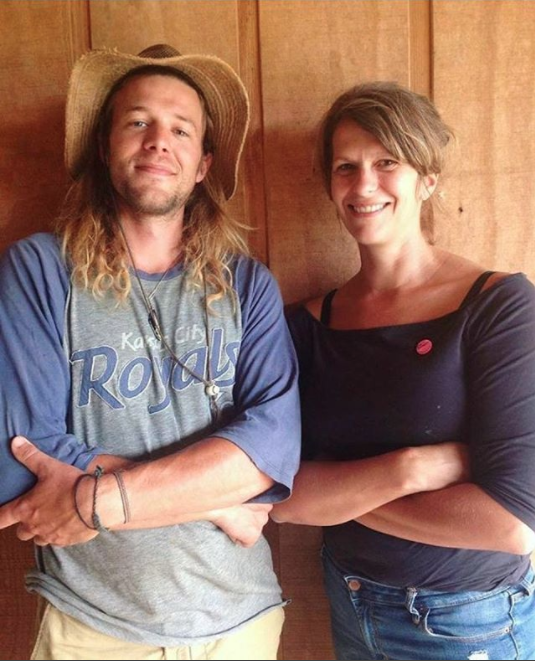 Chef Whitney Dane is a dreamer, visionary and culinary alchemist. Classically trained chef and Herbal enthusiast, Dane was raised in the LA farm to table movement at the iconic Hollywood restaurant, AMMO, nurturing celebrities and other industry elite. After launching multiple restaurants in New York City, she turned to the private kitchens of her high profile clients. Eventually returning to her roots in North Carolina, Whitney Dane collaborated in the founding of Honeysuckle Tea House and Farm, and still serves as Creative Director and brand ambassador, continuing to rewild our communities' palettes, through her garden to glass herbal beverages, teas and plant to product creations. Working intimately with local herbalists, farmers, beekeepers, mycologists, foragers and other food industry philosophers, Dane continues to use her unique skill set to integrate these traditions and pushes to elevate our food consciousness. A mother to three sons, Jack and twin toddler boys, Hugh and Cosmo, you can often find Dane teaching kids and adults to cook throughout the year, offering workshops through The Eco-Institute at Pickards Mountain, Abundance NC, Midway Community Kitchen and Omega Institute, New York.
Garden Manager, wild food enthusiast, bee-keeper, mushroom grower, chef, seed saver, grounds keeper, musician, student and teacher –
Farmer Dave Pollmiller has many passions in life. It´s not hard to see that his greatest passion in life is food. Dave has an infectious passion for growing food, foraging for food, cooking food and without a doubt, eating food. A native of Kansas, Dave left Kansas University in 2013 in response to his heart´s message to pursue his passions. He found himself working on organic farms in Hawaii and lived there for two years learning the basics of small scale agriculture. Dave came to The Eco-Institute in 2015 for the Odyssey Fellowship program. Fully inspired by the work of The Eco-Institute, Dave stayed at the farm and became staff that winter. You will see the reflections of his passion in both the gardens and the kitchen.