The ELDERHOOD JOURNEY FALL SESSION
Elderhood as a Spiritual Journey
Calling Elders and people of all ages who are interested in the powerful role of Elders in community!
Discover new horizons on how to live with greater awareness in the latter third of life.
Re-Imagine a special role in our community and explore what the inspiration of elderhood is asking of each of us.
We each hold some of the answers that we need at this time in the world, and through this collective journey, we will bring them together.
What challenges and opportunities exist for the last third of life?

How can I use this time of life as an opportunity to live more deeply?

What are the characteristics of an elder and what is the difference between an elder and an older person?

What wisdom might I harvest at this time of life that I could share with others?

How can we gracefully accept the changes that come with aging?

What are the personal and spiritual shifts that are needed to grow towards true Elderhood?

Are we willing to embark on a new, inward journey?
The Elderhood Journey Features:
An intimate group with thoughtful and experienced guides

Reflective journaling time

One on one connection with peers

Sharing your wisdom and gaining support from a group of peers who are collaboratively exploring heartfelt dimensions of Elderhood

Reflections that you can take home at the end of the sessions
WHAT DOES IT MEAN TO BE SPIRITUAL?
In this session we use the term spiritual journey. To us the term spiritual means: there is more to the world than meets the eye; an attention to the inner life; and, valuing compassion, empathy and open-heartedness. It is serving that inner wisdom of faith based traditions – the soul, the inner spirit as an access way to our inner light. Atheists and agnostics can also identify as spiritual, seeking answers that scientific materialism cannot answer. All value engagement in a regular spiritual practice, silence and deep listening to ourselves and others. The journey takes intentionality, courage, and time. It is a marathon that never ends.
(Thanks to the article What does it mean to be spiritual by Galen Watts printed in THE CONVERSATION, 11.16.17)
DETAILS
Dates
TBA
Times
8:30 AM - 3:30 PM
Location
Eco-Institute Community Barn Loft or Lakeside Gazebo
Meals
Lunch Provided
Cost
$100
*Session Agenda available upon request
IF INTERESTED IN ATTENDING THIS PROGRAM WHEN OFFERED IN THE FUTURE,
PLEASE SIGN THE INTEREST LIST BELOW TO BE NOTIFIED OF FALL/WINTER DATES & DETAILS
Carolyn Toben is an educator, counselor, and creator of new social forms with a spiritual dimension that foster cultural renewal. Her background includes degrees from the University of North Carolina Greensboro (Phi Beta Kappa), extensive postgraduate studies in spirituality, world religions, and depth psychology, and teaching in both secondary and college settings with an emphasis on alternative and interdisciplinary education.

Carolyn led the formation of a School-Within-a School in the Greensboro public school system and was a pioneer in the shaping of teacher renewal education at the North Carolina Center for the Advancement of Teaching in Cullowhee, NC, and the Center for the Advancement of Renewal for Educators, in San Francisco, CA, where she conducted seminars for more than fifteen years.

In 2000, Carolyn founded what is now the Center for Education, Imagination and the Natural World, a work inspired by cultural historian and author, Thomas Berry, which offers children and teachers a new understanding of the human-earth relationship.

For ten years, Carolyn spent many hours with the renowned priest, author, and cultural historian, Thomas Berry, engaged in deep discussions about his foundational thinking on the human-earth-Divine relationship. Her memoir, Recovering A Sense of the Sacred: Conversations with Thomas Berry (ISBN 978-0-9883928-0-9) is based on her personal notes, practices, and reflections from these conversations.

A grandmother of nine, she currently creates programs, retreats, and events for individuals and groups seeking spiritual renewal and reconnection with the natural world on her family-owned land in Whitsett, North Carolina.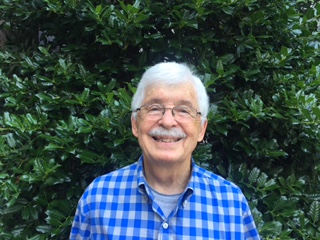 As a facilitator and active Hospice volunteer, Mike McLeod is passionate about convening conversations about conscious aging and end of life issues, having lost his wife and partner of 56 years in January 2017. Since retiring after a 40+ year career practicing medicine and teaching, Mike is committed to educating and empowering patients to proactively navigate the healthcare system. A resident of Durham, Mike has four adult children and five grandchildren.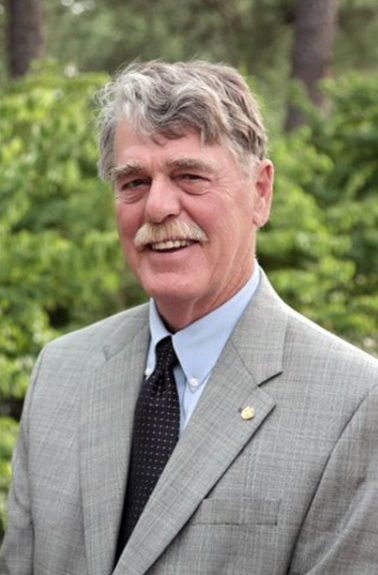 Don Wells describes himself as a nonprofit journeyman, bringing to his work a vast amount of experience from his engagement and employment
in many venues. As his business card states, he believes that Good judgment comes from experience; experience comes from bad judgment. Hence, he attempts to glean from his many experiences (bad judgments) a few lessons in good judgment.
Don has worked for Kaiser Industries, been a Weapons Officer in the U. S. Navy, began teaching as a science teacher, became the founding Head
Teacher of a Middle School, served as Headmaster of a Quaker School for many years, worked as a contractor, been the Executive Director of Durham's Habitat for Humanity, been the Director of Duke University's Certificate Program in Nonprofit Management as well as Director of Duke's Annual Institute in Nonprofit Leadership, has taught in Duke's Nicholas School of the Environment's Graduate DEL-MEM program, and is presently the lead consultant of Don Wells Consulting.
His service as a Board Chair, Board Officer, Committee Member, Executive Director and staff member all inform his work with nonprofits. Undergirding his work in leadership development is his definition of leadership: Crafting a vision that captures passions to achieve the extraordinary. He believes that leadership cannot be taught, but can be learned, primarily by earnest reflection on past experiences. He brings to this work a sense of humor and perspective that often lightens any task.
Since his "rewirement" from Duke University, Don works out of his home office in Hillsborough, North Carolina. He and his wife of 52 years have two sons and five grandchildren who live within five miles of their home, and they are all happily growing up together.